The history
Domaine de Saint Robert
From destruction to rebirth
The end of prosperity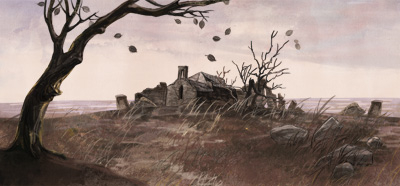 France was profoundly marked by the Revolution in 1789. The absolute monarchy was abolished, as were the privileges of the nobility and the clergy.
Certain estate owners were dispossessed, and Saint Robert Convent was among the properties to suffer this fate.
The estate already featured on the map of France drawn by Cassini, the cartographer to Louis XV. At the time it was an attractive, prosperous place of leisure comprising a chapel, an elegant farmhouse and a spring which was said to have medicinal virtues.
Over the centuries, however, it fell into ruin, a shadow of its former self. Destroyed and forgotten, it was destined to disappear forever – but thankfully history decided otherwise.
A chance encounter leading to a passion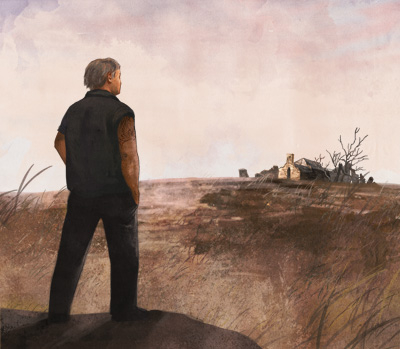 When René-Luc Chabasse paid a visit to the hamlet known as "Saint Robert", he fell under the charm of this property with its 60 hectares in a single stretch covering two of the most prestigious Cognac appellations, "Fins Bois" and "Borderies".
Despite their poor condition, the historic buildings on the estate convinced him that an outstanding estate could be brought back to life. Thus commenced a huge project…
Repairing the ravages of time, breathing life back into Saint Robert, rekindling the myth of the Phoenix which was to rise from the ashes as an exceptional property and a famous Cognac were resurrected.
A concept, a rebirth and a symbol encapsulated in a brand.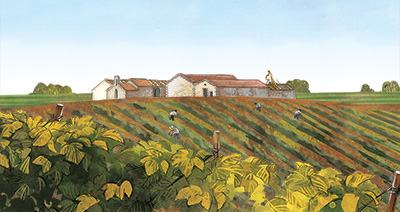 René-Luc Chabasse is interested in everything, and is also a man of his time. Saint Robert gradually became the simpler, more modern "St Rob". As a symbol the world over of resurrection and immortality, the sacred phoenix naturally became the emblem of this project. Presented in the manner of a tattoo on the bottles, it stands as an indelible memory of this great adventure.
Major refurbishment and decoration work was undertaken. Saint Robert gradually came back to life. The ruined former abbey is now home to St Rob Cognac, a highly contemporary range offering flavours that are as rich as its history.
Three qualities of elegant, balanced old Cognacs, VSOP, XO and EXTRA, are ample proof that an ambitious project can also be magical.